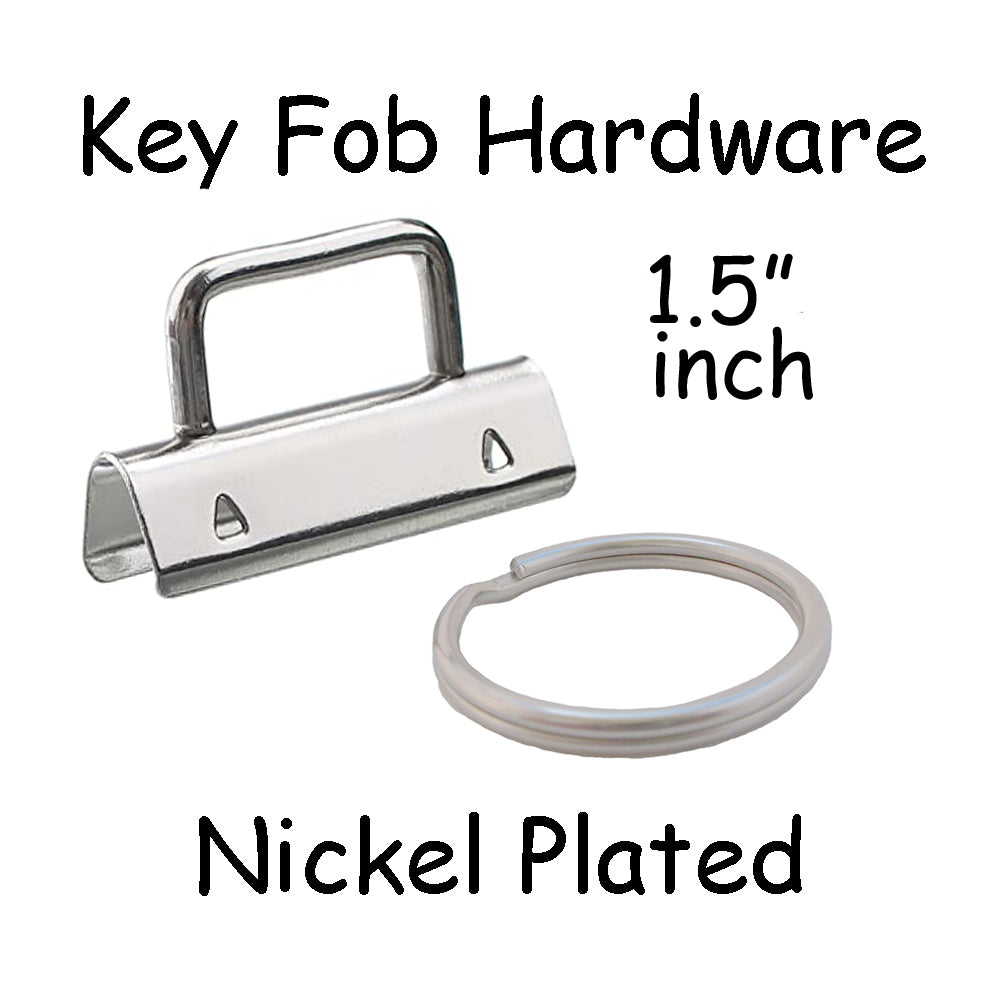 Nickel Key Fob Hardware with Key Rings Sets - 1.5 Inch
Key Fob Hardware for making Ribbon/Fabric Key Fob Key Chains
Finish: Nickel
Size: 1.5 Inch (38 mm)
*♥* *♥* *♥* *♥* *♥* *♥* *♥* *♥* *♥* *♥* *♥* *♥* *♥* *♥* *♥* *♥* *♥*

This is for 1.5" key fob hardware (key fob and split ring) in nickel finish.  
 
The 1.5" (38 mm) key fob has a base that measures 1" (25mm) that fits perfectly with the 1" (25 mm) cotton webbing.
Key rings measure 28 mm in diameter.

You will also receive instructions on how to make these ribbon key fob key chains.
 
---
More from this collection