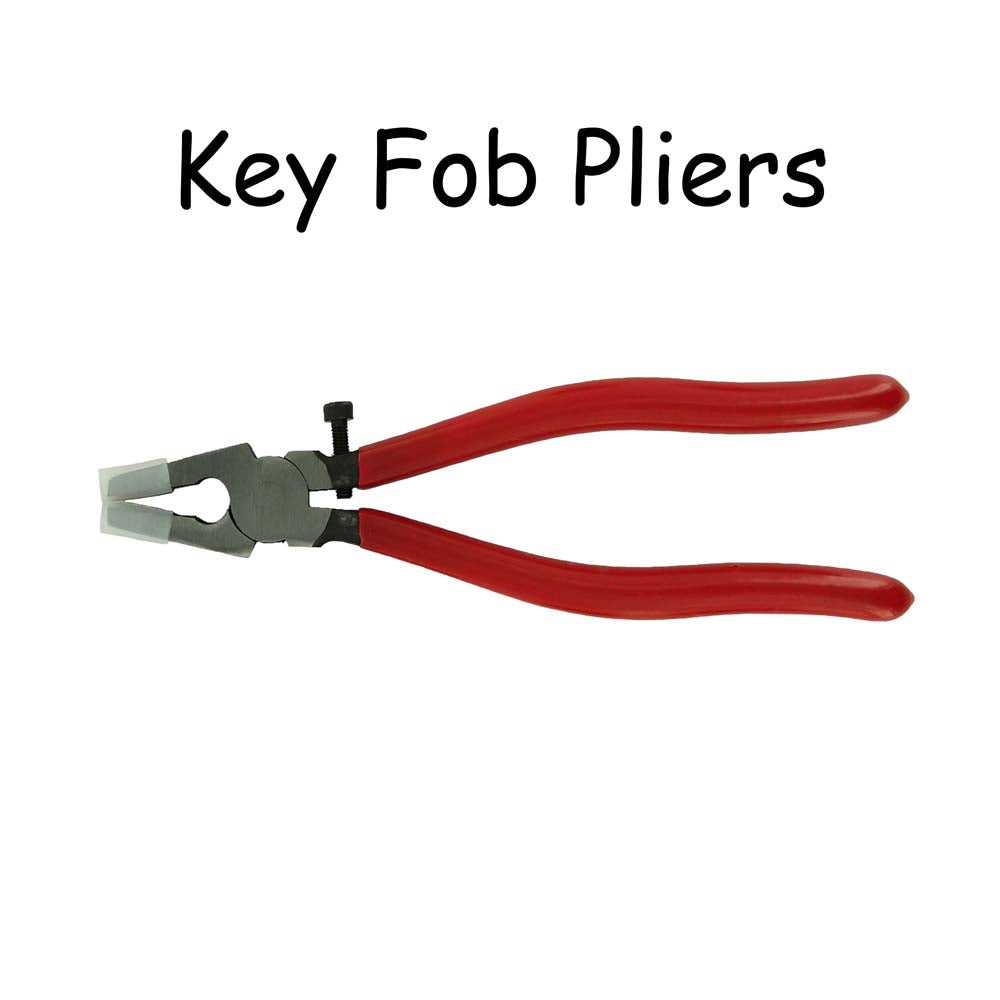 Key Fob Hardware Pliers Tool
Key Fob Hardware Pliers for making Ribbon/Fabric Key Fob Key Chains / Wristlets

*♥* *♥* *♥* *♥* *♥* *♥* *♥* *♥* *♥* *♥* *♥* *♥* *♥* *♥* *♥* *♥* *♥*
Key fob hardware pliers are great for making your key fob key chains. This measures 8 inches long with a 1" wide rubber tip perfect for both the 1" (25.40 mm) and 1.25" (31.75 mm) key fob hardware sold in our shop.

These pliers can be adjusted to apply the prefect pressure to clamp it closed. You will need to play with the tension on these pliers to get the right amount of pressure. 

These are truly the perfect pliers to use for making your key fob key chains. The rubber tips gives the protection you need to avoid scratching your key fob hardware. No more having to cover your hardware with material to protect it from scratching and no more not seeing what you are clamping while the hardware is being covered with using those regular household pliers. You can now see what you are doing and end up with a perfect key fob key chain every time.
---
More from this collection